Grady Roberts

CEO
Grady W. Roberts has spent his entire 28-year career in the real estate industry. After graduating from the University of Texas at Austin, he spent 19 years at HFF, L.P., a publicly traded commercial real estate brokerage and investment banking firm. Mr. Roberts played multiple roles for the company including Senior Managing Director and Co-Head of the Houston office. During his tenure, the office generated $41.4 billion in real estate transactions. As a producer, Mr. Roberts financed office and multi-family properties in 39 cities and 21 states across the U.S.A. This includes more than 50,000 multi-family units in both debt and equity transactions.
Mr. Roberts is founder and principal of GWR Equites, LLC; a multifamily investment firm in Houston, Texas. The firm focuses on acquisitions located near existing and emerging business sectors in targeted cities. Since the firm's inception, 31 properties have been acquired with more than 7,000 units in Texas, Alabama, North Carolina, and South Carolina. Mr. Roberts also founded and is the CEO of GWR Management, LLC; a company focused on the property management of the assets.
Mr. Roberts, a native of San Antonio, has lived in Houston since 1991. He is a member of several University of Texas Advisory Councils including the School of Undergraduate Studies and the School of Fine Arts. He is also the President of the Board of the Clayton Dabney Foundation and has been a member of YPO since 2009. Grady is married and has four children, two daughters and two sons.
Gina Erwin

President
Gina's focus, as part of the executive team, is promoting superior performance at each community through GWR's comprehensive management approach. Gina designs the operational guidelines for each community and directs the training and oversight of all management personnel. Her collective experience includes more than 30 years in the multifamily industry including garden style, mid-rise and high rise communities. Gina devises revenue growth opportunities, and identifies new manpower efficiencies, which combine to elevate overall property performance. Gina is a 2021 Houston Apartment Association Secretary/Treasurer and also served on the Texas Apartment Association as a delegate.
Prior to GWR, Gina has worked with both private, local companies and a public REIT, making her experience vast and broad. Her experience includes overseeing the operations at Arcadian Real Estate Services, running the Houston market for Equity Residential and many roles at The Dinerstein Companies including both Marketing and Management.
Gina is a native Houstonian, attended the University of Texas, and is married with three children and one grandson.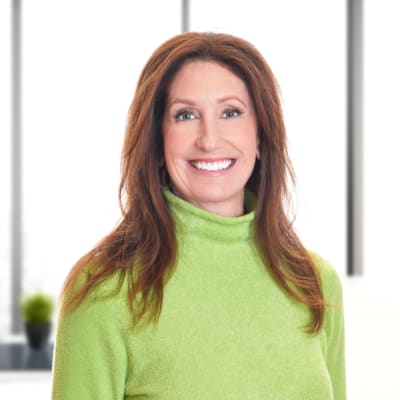 Brad Swearer

Chief Financial Officer
Before joining GWR equities, Brad was Vice President at Michael Stevens Interests (MSI) where he completed over $1B in acquisitions, dispositions, finance, property rehabilitation and development transactions on behalf of the company. In his 22+ year career at MSI, Brad was involved in almost every aspect of the operation of a successful real estate investment firm with a multi-family portion of the portfolio that grew to exceed 5,000 apartment units. His broad based experience at MSI also involved the start-up of a multifamily development platform, as well as investments in various office and land development projects.
Lori Follett

Controller
Lori directs and supervises all accounting, financial reporting and human resource functions. She works closely with our partners, lenders and staff to meet their specific reporting needs. Lori and her team work closely with the executive team, the property management group and the on-site teams to ensure timely and accurate reporting. Lori has a wide range of knowledge in multifamily software applications including MRI, OneSite, Yardi and JD Edwards.
In addition to accounting, Lori brings to GWR over 30 years of experience in many aspects of the multifamily industry including acquisitions, due diligence, property financing, and software implementation. Prior to GWR, Lori was Controller for Arcadian Real Estate Group after spending many years at Alliance Residential Management. She has experience with financial reporting for over 200 apartment communities and 45 partnerships, including a staff of 25 accountants and clerks. Lori was also previously with Greystar Real Estate Partners with a staff of 14, responsible for the financial reporting for both owned and managed properties.
Lori has spent most of her life in the Houston area, and resides in Missouri City with her husband and daughter.
Eric Lodge

Acquisition Officer
Eric oversees sourcing, underwriting and raising capital for new multifamily investment opportunities throughout Texas and the Southeast. Previously, Eric assisted with acquisitions for GVA Management, a multifamily investment group out of Austin, Texas. During his four years at GVA, Eric helped them acquire 94 properties, 17,500+ units over 57 transactions and $1.3B in total value, in Texas, Tennessee and South Carolina.
Eric lives in Houston with his wife Amanda and daughter Olivia. He graduated from Texas Christian University with an undergraduate degree in Entrepreneurial Management and a Master's in Business Administration from The Action School of Business. During his free time, Eric enjoys playing golf, hunting and fishing.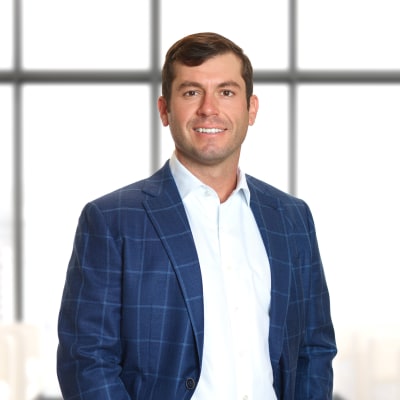 Mark Zemanek

Acquisition Officer
Mark came to GWR with a diverse skill set acquired through many avenues of real estate. Prior to joining GWR, Mark managed the development of multiple retail grocery sites for Lidl U.S., containing 300,000 square feet of gross building area and a development budget of nearly $100M. With Lidl, Mark also assisted with site acquisition and market penetration strategy for the Houston, TX and Columbus, OH markets. Prior to Lidl, Mark worked in commercial appraisal in Houston where he completed appraisals on all types of income producing property.
Mark is a graduate of Texas A&M University, a licensed Texas Realtor, and a lifelong Houston native. In his free time, Mark enjoys spending time with his wife Lauren and son Grant, fellowship at his church, golfing, cooking, and traveling.
Rebecca Gordon

Investor Relations/Executive Assistant
Prior to joining GWR Equities, Rebecca worked under the Management umbrella undertaking the streamlining of operational processes, writing policies, contract management, company event coordination, and much more while serving the President and CFO.
Prior to joining GWR in the spring of 2018, she worked with Oil & Gas, Municipalities, and private sector clients in the Construction and Engineering Industry. Growing into various positions and gaining a range of experience and skills applicable to any sector, Rebecca has honed a skill set in identifying inefficiencies and creating solutions, standardizing operating procedures to streamline business operations, and modernizing archaic practices. A few notable positions include Project Administrator, Data Management, Project Manager Assistant, and Maintenance Department Manager.
A hobbyist, who attended school for Fine Arts, with an unquestionable thirst for knowledge, born and bred in Houston, TX. with a love for God and Country.